Fit-out works
Retail Facility Management
We choose the best materials in the fit-out of internal and external spaces. We are chosen by the largest companies and representative offices in Kazakhstan for the work completed properly and timely.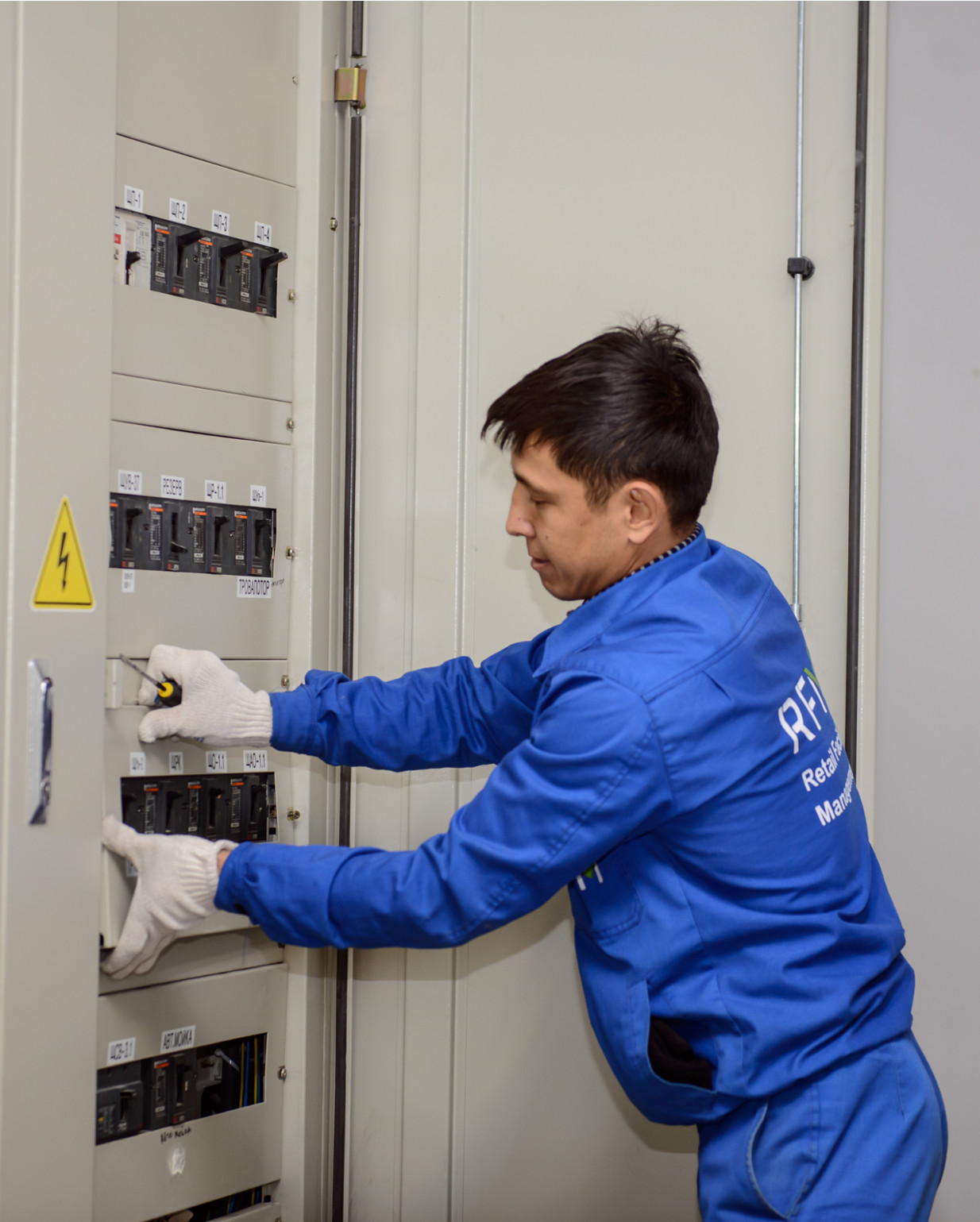 Professional fit-out works
Expanding the service area in property management, RFM also takes responsibility for the proper and processable fit-out of commercial property.
Demolition and Disassembly
Plasterwork
Painting
Drainage Work
Tiling and Facing
Window and Door Installation
Roof Work
Exterior Finishing
Decking and Flooring
Plumbing
Electrical Work
Access Control System Installation
Structured Cable System Installation

Want to know more about us?